Each fall, midwesterners look forward to visiting the Sacia Orchards Apple Market to enjoy delicious apple pie, caramel apples, local honey, and the most delicious and fresh apples you can buy.
Product Selection:
Our favorite fall tradition, U-Pick is now open! Bring your family and friends to pick your own apples at Sacia Orchards. Choose between half or one peck bags and half or one bushel boxes. *1/2 peck of apples = 5-6 lb. 1/2 bushel of apples = 20-24 lb. Apple varieties available for U-Pick: Honeycrisp, Ruby Red, Macintosh, Cortland, Fuji, and Empire.
Apple Varieties by the Pound
Honeycrisp, Snowsweet, Haralson, Pazzaz, Cortland, Macintosh, Red Delicious, Gala, Jonamac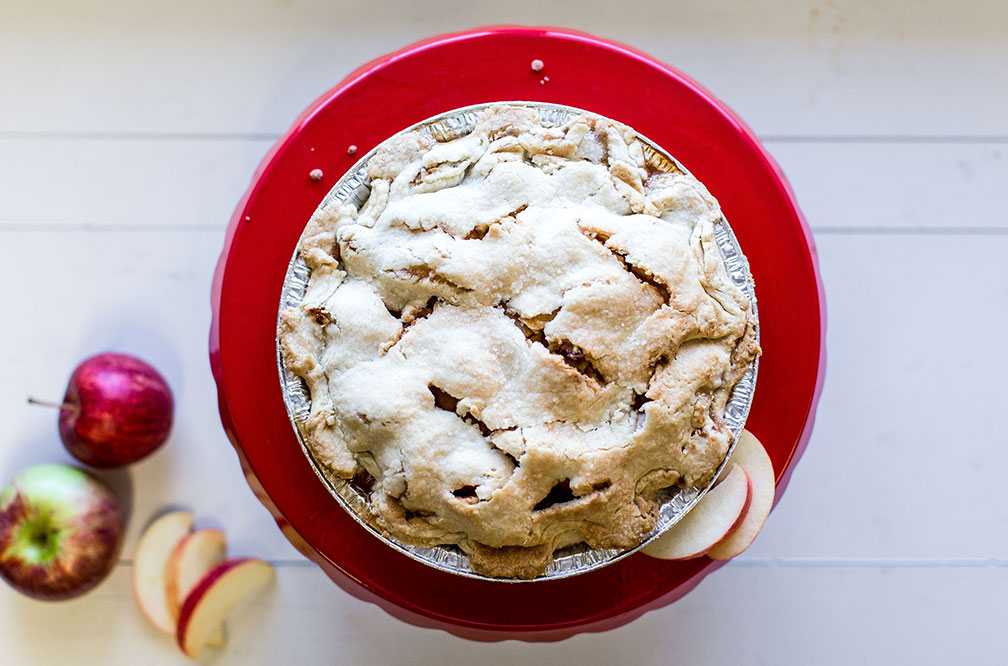 Classic Double Stuffed Apple Pie
Sacia's famous apple pies are made locally right here in Galesville. Our recipe of just picked apples and homemade flaky crust makes a pie that you'll want to come back for. Enjoy them fresh, frozen or by the slice.
Our famous apple pie topped with a homemade streusel topping for a delicious twist. Available fresh, frozen or by the slice.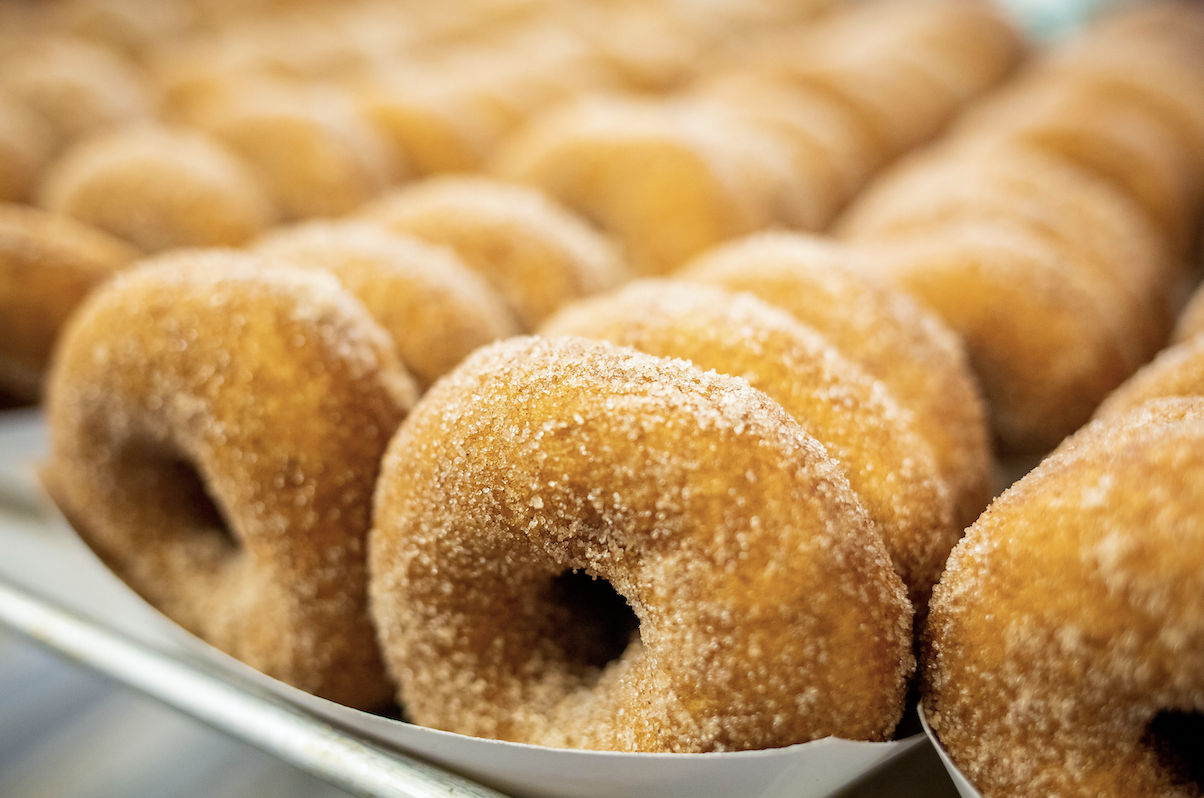 We have your favorite baked goods including cinnamon sugar donuts, cider apple caramel donuts, apple turnovers, cookies, apple nut bars, apple affair coffee cake, and of course pie! Limited quantities available each day, so come early!
Available by the gallon or half-gallon - apple cider is a sign that fall is finally here!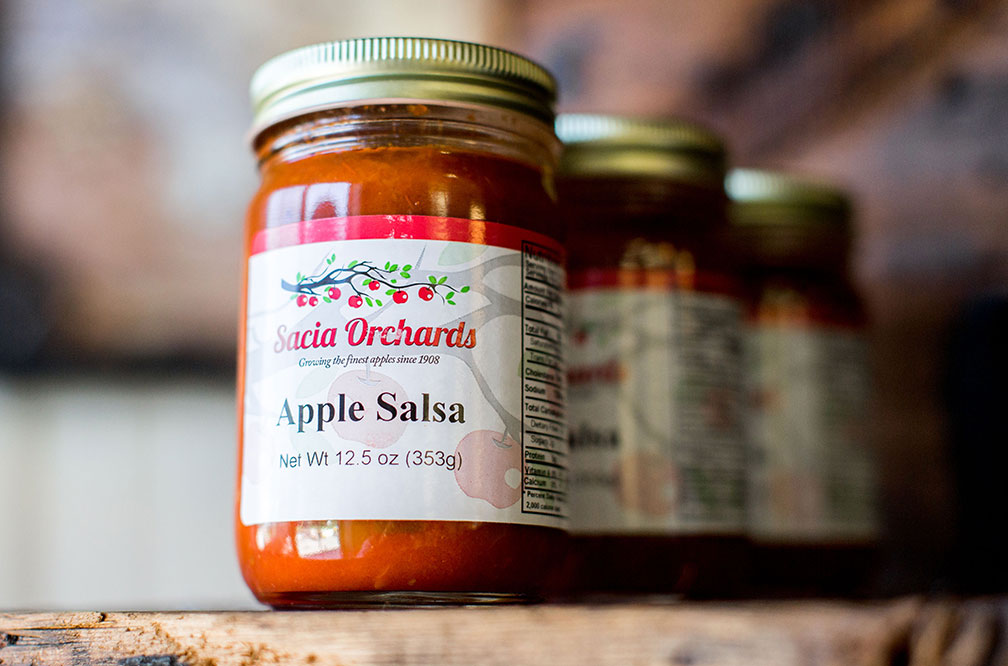 Sacia Orchards Apple Salsa
A perfect balance of sweet and spice, made with a special blend of Sacia Orchards apples. A local favorite.
Terrapin Ridge Farms - Dips & Dressings
The most unique flavors of dips and dressings to add some flavor to any gathering. Top sellers include Apple Maple Bacon Jam, Bacon Pepper Dip, and Creamy Chipotle Pepper dip. Selection varies each week.
Made from apples, Bee Free Honee® is 100% plant-based, made from certified organic apples that have been juiced and concentrated with a bit of non-GMO, vegan quality, carbon-neutral, cane sugar and fresh lemon juice.
We are proud to carry a variety of all-natural local honey, including single serve flavored honey sticks.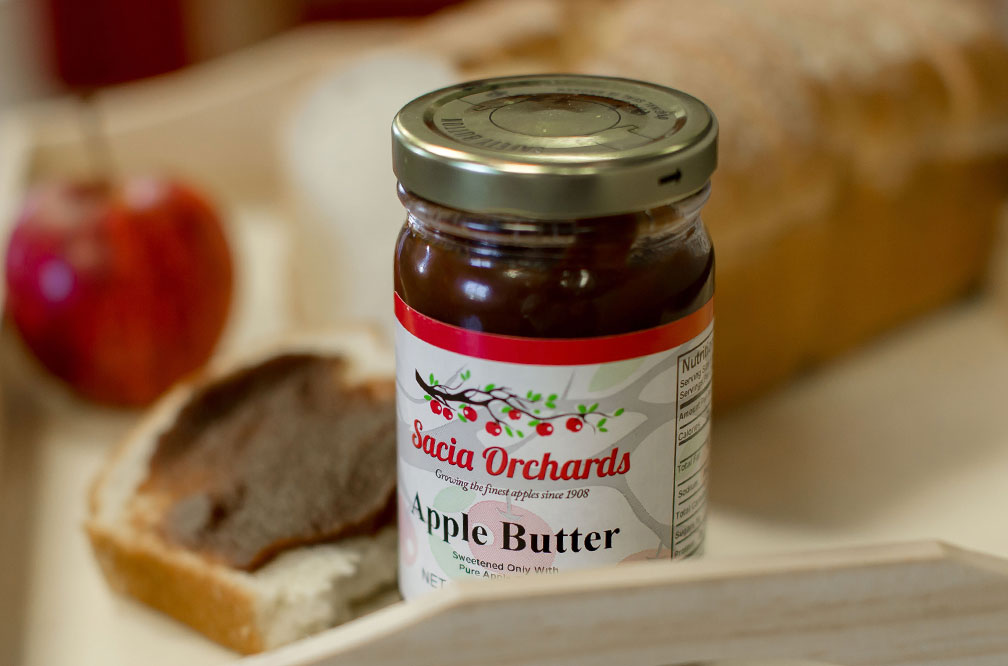 Sacia Orchards Apple Butter
A local favorite, our home-style Apple Butter spread is spiced with cinnamon and the tangly flavors of our local apples.
Deer apples are popular with our local wildlife enthusiasts. Call ahead so we can prepare a bushel for you, (608) 582-2119.
Come for pie. Stay for coffee and friends.